What would you do if someone had an Asthma Attack right before
your eyes?
What If There Was NO INHALER...?
You know it takes time for help to arrive...
In the meantime... What would you Do...???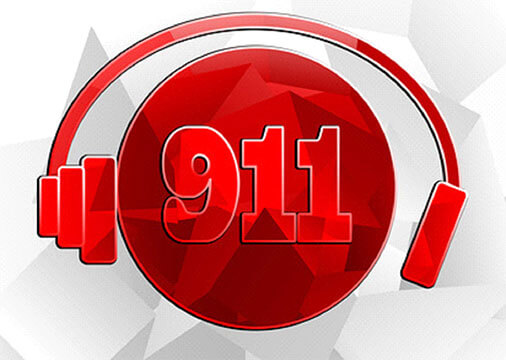 Learn FAFAA - First Aid For Asthma Attacks


A Life Saving Skill to help Save A Life.
Learn Revolutionary Life Saving Skills
To Help Asthmatics
Quick -- REGISTER NOW!!! Become a FAFAA Trainer!
FAFAA IS THE "FIRST AID" For ASTHMA ATTACKS!!! IT CAN HELP SAVE LIVES!
An Asthma Attack Can Happen
Any Time … Any Place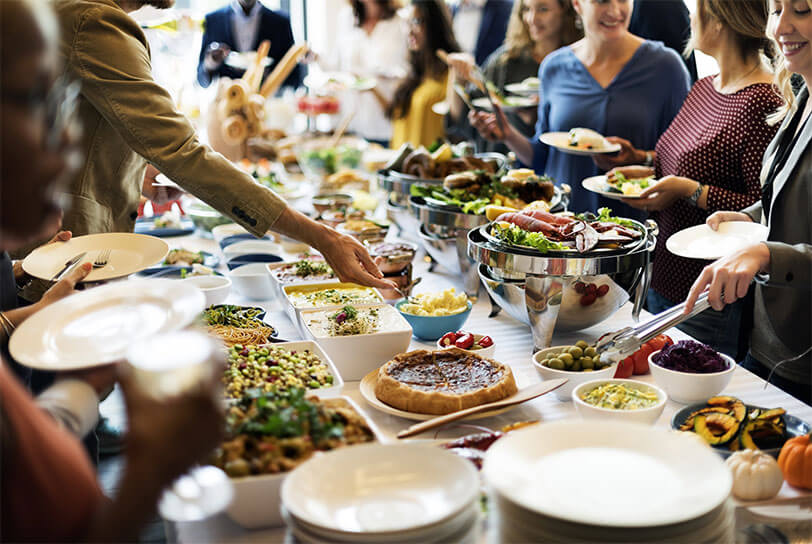 Just like You never know where You might be when someone has a heart attack and requires immediate CPR, You never know where You might be when someone has an asthma attack.
Perhaps it's on a train or bus, or maybe in a mall or classroom possibly on Your job, in an office or out in the field, a stadium, a party, in a playground or at home— An asthma attack can happen any time in any place, leaving
YOU
to help save a life.
Sooooo… What are You waiting for???!!!
Get FAFAA Training Online
| Courses | Basic | Trainer |
| --- | --- | --- |
| FAFAA Booklet for reference | | |
| 2 Year Certificate | | |
| FAFAA Chart | | |
| Asthma Reflexology Chart | | |
| Preventive Tips Chart | | |
| Asthma Control Tips Chart | | |
| FAFAA Power Point Teaching Aid | | |
| FAFAA Power Point Lesson Plan | | |
| Access to Purchase Materials for Students | | |
| Ability to Earn Extra Income | | |
| Investment: | $55 | $149 |
Dear Ms. Bat-Imedt, On behalf of the American Lung Association of New York, please accept our warmest thanks for presenting at the Asthma Management in Schools workshop for school nurses. Your segment of the program was eloquently presented and much useful and practical information was given; as indicated in their evaluation, it was a good experience. I look forward to working with you and providing asthma presentations to school children and their parents….
Rami Bachiman Director, Community Education
American Lung Association of New York
Regarding the FAFAA training I took on June 26, I found it very interesting and informative. I feel it has prepared me to be better able to intervene during an asthma attack and take appropriates steps to help the individual. There was also preventive information that as someone who has bronchial asthma I find to be quite useful. Yours truly
Rebecca A. Lee, MD
I learned so many things when I went to the FAFAA class with my grandmother. I learned there are three different types of Asthma, mild, moderate, and severe. I learned that water, and diet can help control the symptoms. It was interesting when the teacher Mrs Yocheved taught us about points on the bottom of my feet that can help me with Asthma. I can now help and teach my brother
Daijah Alyah Hassan
Age 10
What an amazing training! Professionally presented, easily assimilated to both laypersons & professionals. And the food was a pleasant surprise!
D. Skai Stroud
With nearly 40 years of experience in the health field Yocheved Bat-Imedt uses her knowledge, wisdom, wit and humor to discuss the very serious issue of what to do in the midst of an asthma attack and how to prevent one as well. This is a course I would recommend to anybody because we all know someone who is asthmatic. I would especially recommend the course to anyone in the healthcare/medical field, and anyone in education or who deals with children specifically.
Ki Major
The class was awesome; I learned a lot. Thank you for the experience!
Pamela Charles, RN
I think the FAFAA training was exceptional. I was surprised to see that there were so many different treatments for an illness that effects so many people. I would recommend this training to everyone because it can save lives and the knowledge you gain from it is invaluable
Jah Turner
The FAFAA class taught by Yocheved Bat-Imedt was very refreshing, and informative. Yocheved has created an alternative to the traditional Asthma treatment. She has integrated the wisdom of … a Holistic approach to today's expanding respiratory problems. Yocheved approaches the body as a whole system... I look forward to embracing the knowledge, and wisdom that this gifted teacher must share with the world in her next class
Wadyah Hassan, RN
Yocheved…. Your masterful program of Asthma protocols for prevention and treatment is a game-changer in the assessment and treatment for this too common respiratory malady. The training you provided me was a most definitive set of procedures to follow for any asthma attack and resonated the impact of your more than thirty years of practice and technique that you have shown is essential in winning the battle against Asthma. At the session I found your seminal explanations concise yet bolstered with very meaningful examples and scenarios for each type of case or episode. Yocheved, this information is priceless! You've hit this one out of the park
Keith Gonzalez
Yocheved, Sunday was an awesome experience I loved how it was evidence based and I learnt a lot. Would love to explore the whole holistic and reflexology scope of nursing.
Vernise Griffith, RN
I enjoyed the class from beginning to end. It was a welcoming and calm environment. The materials were very specific, clear and understandable to go over on my own as well as during the workshop. Ms. Yocheved was very precise with how she introduced and taught the info. Her examples helped out a lot too. It was an overall great experience. I am glad to have been invited and had the opportunity to attend this workshop. I'll be ready to go into action if need be now that I'm FAFAA Certified
Marisha L. Horn
"This training was simply awesome! Yocheved is a fantastic educator and communicator. She presented the information at an excellent pace; in a way that all participants could gained a better understanding of FAFAA and its importance in the world we live in today. FAFAA is a valuable holistic tool that can truly change and save lives. I came with very little knowledge and left enthusiastic to use the information I learned to support my family, community and current work in herbalism. I definitely recommend this training."
Arlene Bailey
I thoroughly enjoyed and benefitted from participating in the FAAFA training on Sunday. The time moved quickly because the information was engrossing and presented engagingly. The workshop packet is fabulous and very generous and the complimentary lunch was just too much! You are a class act! I'm proud to know a person so dedicated to service and proud to know that I can help someone in crisis.Much appreciation,
Maitefa Angaza
It was very educational and interesting.
Chinyere Brown-McVite
Age 14
I found the training very informative and practical.
Roderick Giles
I loved it. Thanks so much it was actually a great time spent w/highly useful info. You are a great Teacher!
Lee Olive Tucker
The lecture was really good. It was very informative to learn how to help someone who is in difficulties with asthma save a life. The treatment is very easy to follow…I await the next workshop. A life can be saved through FAFAA.
Jacinta Brown
Ms. Bat-Imedt's course in how to help someone having an asthma attack is thoughtful, incisive and above all, lifesaving. It gives one a methodical, tested approach to help both adults and children in distress, even if they don't have an inhaler. Bravo Ms. Bat-Imedt!
Dennis Hamilton
I found the FAFFA training invaluable. Now I have the knowledge of how to assess, help, and get the proper treatment for someone experiencing an asthma attack. Yocheved warmly relays this information and shares her expertise on asthma in this thoughtful, clear presentation of the protocol. On top of the information from the presentation I also left with a huge folder full of materials, books, diagrams, and other writings on asthma. As someone who knew little about asthma I certainly got my money's worth and it's definitely a winning program
David Holland
Thanks for including me in your FAFAA class. I really enjoyed the lifesaving technics used to save someone that may be in distress of having an asthma attack. Very informative materials were handed out that I'm sure would be very useful in the future. Yocheved Bat-Imedt did a great job instructing this class in a kind, professional manner…I really appreciated being included in this awesome learning experience … I would advise anyone interested to take this class because you never know when you are put in a situation that it could help save someone's life.
Rena Pennix-Alexander
Dear Nurse Yocheved, Before Nurse Yocheved started giving me an asthma treatment, I had a lot of asthma. Now, I only have a little bit of asthma. Nurse Yocheved gave me an asthma treatment having to do with water. Now I have really notice the difference. Nurse Yocheved told me not to eat dairy (milk, cheese, ice cream etc.) She told me to drink 2 cups of water every 3 hours, not hot or cold, room temperature water. First I couldn't run. Now I can run without getting asthma.
I am writing this letter so I can tell you the way I feel. Before I would always get asthma usually. But the first time I went to your office, that you gave me reflexology, and that you told me to drink room temperature, and to eat raw onions. I got better and now I feel like If I don't have asthma.
To Nurse Yocheved Bat-Imedt, RN: In reference to the Hands on Healing remedy for asthma, I tried it on of my students, Yolacy. She is on the Proventil inhaler 2 puffs. She is breathing very shallow. I had her sit down then gave her 2 glasses of water. I then placed my hands very lightly on her chest and back as you taught us. Then I did the reflexology with my knuckles as my fingernails were long. After that treatment, I gave her another glass of water. In 30 minutes she was OK and went back to her class. This was about 10:00AM. She remained in school for the balance of the day.
I am writing to thank you and express my satisfaction in the Bat-Imedt Asthma Control Protocol. I have used it on some of my asthmatic students with remarkable success. Some kids went home and told their parents about their experience with the protocol. A mother even came to the school and requested me to try it on her, being an asthmatic herself. She was pleased with the experience. In view of the above, I have enclosed the sum of $5- for a copy of the Asthma Control Chart. Once again, thank you.
So What is FAFAA and Does it Work…?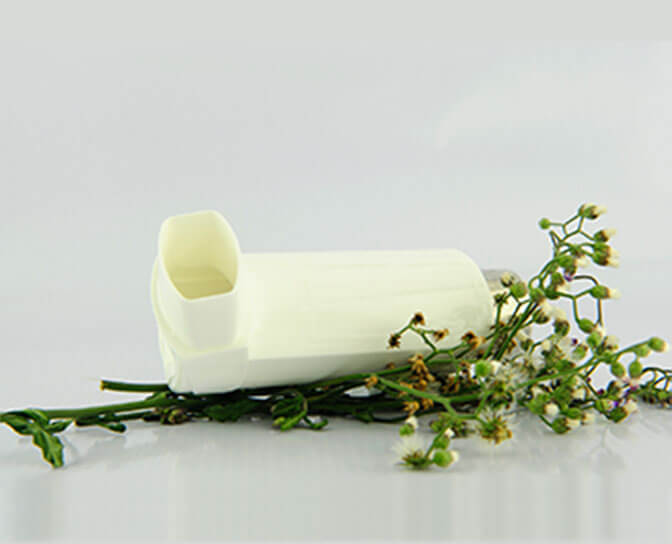 FAFAA- First Aid for Asthma Attacks, the first of its kind is a 3-Step Integrative Holistic-Based Protocol that teaches You while waiting for medical attention what to do when Someone is having an asthma attack—even if there is no available inhaler.
Frequently Asked Questions